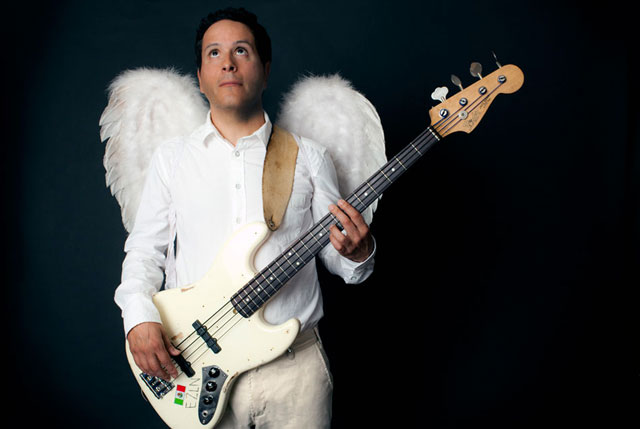 Juan Alderete de la Peña has been playing bass for over thirty years and has become one of the most well-respected players in the industry.

In 1985, Juan met renowned guitarist Paul Gilbert and the two started the ground-breaking metal outfit, Racer X. Post-Racer X, Juan formed another Los-Angeles-based rock band, The Scream. In 2003 Juan became a permanent member of Mars Violta and went on to record The Their landmark second album, Frances the Mute (Universal). It was this album that inspired Bass Player Magazine's editors to put Juan on the cover of their March, 2005 issue. The band released a live album and two studio albums in the next three years, including the critically acclaimed 2008 album The Bedlam in Goliath, featuring the track, Wax Simulacra, for which the band won the Grammy Award for Best Hard Rock Performance in 2009. Later that year, the band signed to Warner Brothers Records and released their fifth studio album, Octahedron. In addition to his work with The Mars Volta, Juan frequently contributed to Rodriguez Lopez's countless solo releases and toured extensively with the Omar Rodriguez Lopez Group.

As a solo artist, Juan initiated a project called Vato Negro in 1999 and the group released its debut album, Bumpers (N2O Records), in 2008. In 2013 Juan rejoined Cedric Bixler Zavala in to form the band Zavalaz. Juan is currently touring with alternative hip hop supergroup Deltron 3030, composed of producer Dan the Automator, rapper Del the Funky Homosapien (known as Deltron Osiris/Deltron Zero for the album), and Kid Koala.

Juan spends his free time scouring the internet to feed his addiction to stomp pedals.